1. Vittoria. Performed by: Monica Vitti
Her eyes wonder through the celluloid tape, while her mouth trembles in all subtle nuances of human emotions. Beautiful, poised, exquisitely mannered and remarkably composed. A woman of this class understandably belongs with a man of the same stature: not a brain less, not an Apollo curve more. Natural selection takes care of attraction in this minimalist chef d'oevre! L'Eclisse by the mastermind of cinematic expression: Michelangello Antonioni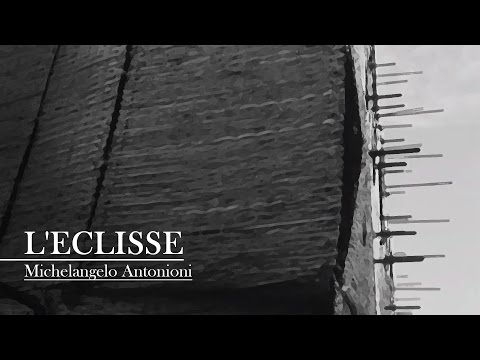 2. Malena. Performed by: Monica Belucci
What happens when beauty is so much of a virtue that it turns into vice? When a woman is so divinely perfect, that the devil almost gets into possession of your soul in the instant you see her? Giuseppe Tornatore's eternal tale of people's malice, envy and intolerance of everything they can't have  is one of the masterpieces of Italian cinema and so is Belucci's performance as the Woman per excellance. Similar to another immortal Mediterranean beauty – the widow from Alexis Zorbas, Malena's infinite beauty turns out to be her ultimate tragedy…
3. Anna. Performed by: Jenna Elfman
After the exquisite femininity of these two characters, the third place belongs to a diametrically opposed type of a woman. Jenna Elfman's performance as the dream girl in Keeping the faith is the best possible mixture of The-girl-next-door (fresh and silly, yet smart and reliable) a perfect professional and an avid "lets-just-do-it-for-the-fun"-er. No drama, no unnecessary lame fits of emotionality: she's just one of the boys…only with boobs, blond hair and an irresistible energy for living! A girl whom all of us would like to resemble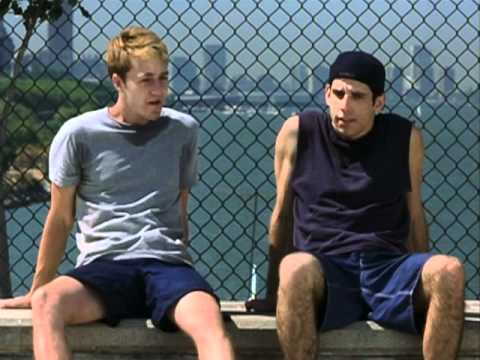 4. Grace Performed by: Nicole Kidman
Nicole Kidman looks like a statuette made of porcelain in Dogville. So pure, so fragile, so delicate. Yet the inner mechanics of her heroine remain a mystery until the end. The brutal (dis)honesty of her motives and the merciless bestiality of human nature collide in the kind of battle one can hardly see without observing the war. Brilliant!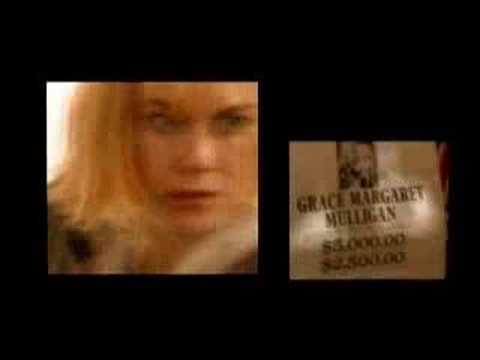 5.  Elizabeth Performed by: Kate Blanchett
The one. The only. The Virgin Queen. The most inspiring woman in history. Although in fact not a Virgin, she was surely a queen with capital Q. One of a truly under-represented kind. A woman of her intelligence, self-control,  tenacity and integrity is but an inspiration and frankly, dear Henry, it was in vain to lament not having a son!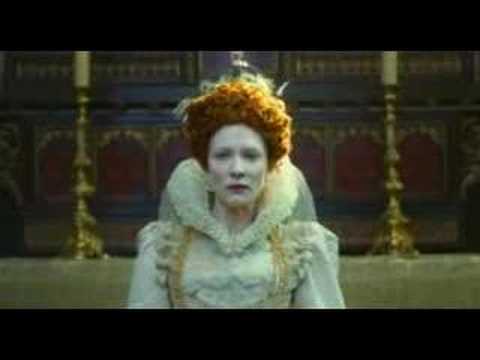 * Special 6: All about my mother
Unlike in literature, movies seem to offer less touching mother characters. The only one that comes to mind is the heart-rendering performance of Cecilia Roth in Todo sobre mi madre: a trully loving mother, shaken to the very core by the death of her son in a story which can melt down the coldest of hearts.
And now 5 characters (and behavioural types) without which cinema would not be so provocative, but the world would happily continue to revolve, released by the unnecessary human burden.
1. Marcello's wife in  La dolce vita
There is NO other character who could possibly take up the lead, other than Marcello Mastroiani's wife in La Dolce Vita. Pathetic. Repulsive. Humiliatingly weak even for a representative of the "weaker sex". A woman who makes you scream in her face: get a life! The smearing make up and the abandoned household (the only thing she needs to take care of, and she doesn't have the will even for that) are a mise en scene of all but necessary drama. One would say: but the husband she loves cheats on her: well, frankly, if I am a man and I have to choose between the exciting life of a photographer and a wife whose only topic for conversation is what I want for dinner…guess what I am going to choose?
2. She in Antichrist
We have a tie! We have a tie! No woman before this one had ever come close to my "favourite" character from La Dolce Vita. But Charlotte Geinsbourgh's humiliation of a woman in Lars von Trier's brain kick Antichrist transgresses all limits of sane human behavior and all rational principles a normal, healthy relationship should keep to.  The sickening sexual drive of the bound for abandonment, hysteric heroine goes beyond anything we have seen from male violence on screen. Hysteria, irrationality and inferiority complex-driven behaviour are to be crushed mercilessly for no sane argument can amend their destructive reverberations…
3. All female characters in Little Children
It seems like there isn't a single normal female in American suburbia. The good-looking and smart character of Jennifer Connoly kind of comes close to it, yet her overdone emancipation, and cold, hyper calculated self-containment is too robot-like and fake to account for a normal female behaviour. Seeing her controlling mother kind of gives you the missing piece, as the puzzle this movie shows is made up only by broken and meaningless lives. Kate Winslet's uncoordinated looser of a mom is no better a woman, let alone the terrifying Stepford bunch ogling young attractive fathers at the playground. La femme est mort, s'il vous plaît: revive la femme!
4. Amelia in Vanity Fair
Miss Becky Sharp may not know when to stop, but William Thuckery's Amelia doesn't even know when to start…So humble and innocent, so incapable of taking care of herself, so willing to faint under any circumstance that was not prescribed in her maiden journals…Innocence and feminine fragility are touching, inability to cope with life- isn't. Under the rigid corset of early 19th century such hearts may have flourished for husbands willing to have "presentable" wifes while they fornicate with everyone else. Today(it is safe to say) they're plainly unnecessary.
5. Anne Boleyn in The Tudors
Not that HBO's version of one of the most thrilling periods in British history is a very reliable account of what happened, but this particular representation of Anne Boleyn's scheming is unnerving to say the least. It is ironic, that her daughter made it to the reverse top 5 of this one, I admit, but Anne, as presented to us by Natalie Dormer is worth every bit of her decapitation. Cunning, manipulative, shamelessly ambitious to get to the throne. It is a shame that such a character can remove Catherine of Spain from her rightful place: and if we, as viewers are to be convinced she possessed such a power over the "Man of all seasons", one should have thought of a better and less physically unpleasant actress than Dormer…
But anyway, good or bad, there's plenty of wonderful characters: on and off screen to fill the first chart. No short straws, please, just:
Cherchez la femme!